3 years ago
31 – Le Corbusier – 5 – Urbanism – Of Men & Asses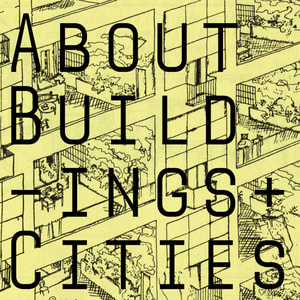 The first of a two part episode exploring Le Corbusier's infamous and much-derided urban proposals, exhibited in the Esprit Nouveau Pavilion in 1925. In this part, we're conducting a close reading of 'Urbanism' (sometimes known as 'The City of Tomorrow and its Planning').
We mostly stayed on topic but there are allusions to
Camillo Sitte
Augustus Welby Pugin's 'Comparisons'
Music —
Glass Boy 'WELP'
Lovira 'All Things Considered'
Loyalty Freak Music 'Once More With You' and 'Waiting TTTT'
Three Chain Links 'Heavy Traffic'
All from the Free Music Archive
Follow us on twitter // instagram // facebook
We're on the web at aboutbuildingsandcities.org
This podcast is powered by Pinecast.