3 years ago
39 — Catastrophe Curves — Early 90s Computer Architecture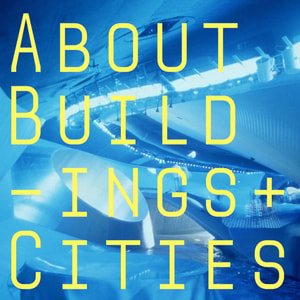 The 1990s were when computers really entered the mainstream of architecture. The rise of personal computing, with wider access to inexpensive machines, the world wide web, advances in software and hardware, all took place against the background of global political transformation that at the time was theorised as the End of History, the breakup of the Soviet Union, democratisation, and the apparent rise of a single, global, liberal capitalist world order.
But the exploration of CAD, rendering, generative design and CNC manufacture would all be theorised through a pre-existing set of ideas and agendas, drawing heavily on 'French theory' — Derrida, (and particularly) Deleuze — and a partially pre-digested blend of complexity mathematics. We find ourselves — among the blobs, deformed surfaces, landscapes and evolutionary forms — in a world of 'affective singularities', 'the Fold', pliancy, Catastrophe Theory…
We talk technology, key actors, and attempt a glossary of key concepts…
Under discussion — 
— Frank Gehry's fish sculpture
— Revit / BIM
— The F117 and B2 defense projects
— Peter Eisenman
— John Frazer
— MIT Computer Lab
— the Bilbao Guggenheim
— Cardiff opera house
— Yokohama ferry terminal
— NOX's Freshwater and Saltwater pavilions
— The Affective
— Catastrophe Theory
— D'Arcy Thompson
— The Fold
— Singularity
— Max Reinhardt Haus
— Phallogocentrism & Helene Cixous
Recordings are from Peter Eisenman's Lecture 'Architecture in the Age of Electronic Media' (1993) (AA archive)[https://www.aaschool.ac.uk//VIDEO/lecture.php?ID=737]
Music —
Lee Rosevere 'Quizitive'
Lee Rosevere 'Curiosity'
Lee Rosevere 'Thoughtful' all from (Free Music Archive)[freemusicarchive.org]
Clips of — Awesome 3 'Don't Go' (1992)
Liquid 'Sweet Harmony' (1992)
2 Bad Mice 'Bombscare' (1992)
M.A.N.I.C 'I'm Coming Hardcore' (Original Mix) (1991)
Support the show on Patreon to receive bonus content for every show.
Follow us on twitter // instagram // facebook
We're on the web at aboutbuildingsandcities.org
This podcast is powered by Pinecast.