2 years ago
51 — Nicholas Hawksmoor's Churches — 1/2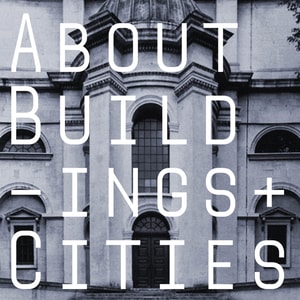 Nicholas Hawksmoor, born in 1661, built six churches in London between 1711 and his death in 1736. Vast, white, monumental and enigmatically detailed, the Hawksmoor churches are a looming and mysterious presence in the architectural consciousness and mythic history of London, somehow both of time and out of it. Bombed, burned, spurned by popular taste before they were even completed, they have nevertheless survived to become objects of fascination, speculation and obsession. Created on the threshold of modernity, they reach back toward an imagined (and distant) past when the Church was young, and the worship was pure.
We've recorded a series of observations of the churches on site, and attempted to locate them in the world of early 18th century England.
On a forthcoming bonus we'll be exploring the fictional Hawksmoor — as time-magician, cabbalist, summoner of Egyptian gods and more. Our editor Matt Loyd Roberts has joined us for this one — 
Music is by Ketsa 'Rain stops play' from the Free Music Archive Edited by Matthew Lloyd Roberts.
Support the show on Patreon to receive bonus content for every show.
Please rate and review the show on your podcast store to help other people find us!
Follow us on twitter // instagram // facebook
We're on the web at aboutbuildingsandcities.org
This podcast is powered by Pinecast.