2 years ago
Conversation 3 — Dulwich Picture Gallery — Soane in The Colour Palace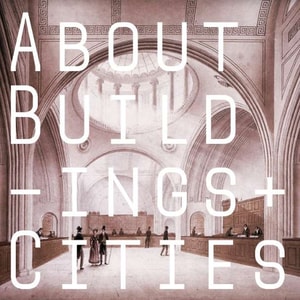 This is the audio from our live panel discussion at Dulwich Picture Gallery, where we were joined by the gallery's assistant curator, Helen Hillyard, and Neba Sere, founder of WUH Architecture and co-director of Black Females in Architecture. The discussion took place in the gallery's summer pavilion, the Colour Palace, which we strongly recommend going to visit.
The Dulwich Picture Gallery was designed by John Soane in the early 19th Century. In this panel we discuss Soane, polychromy, tombs, the architecture of cultural institutions, and the social context of the gallery.
The images from the presentations can be found, with timestamps, on a pinned story on our instagram, so you can follow the images along as you listen. Let us know if you like this feature, and we will incorporate it into other episodes!
Thank you to everyone at the Dulwich Picture Gallery for making this event possible.
Edited by Matthew Lloyd Roberts.
Support the show on Patreon to receive bonus content for every show.
Please rate and review the show on your podcast store to help other people find us!
Follow us on twitter // instagram // facebook
We're on the web at aboutbuildingsandcities.org
This podcast is powered by Pinecast.