1 year ago
87 — Carlo Scarpa — 1/4 — Not Every Architect is an Artist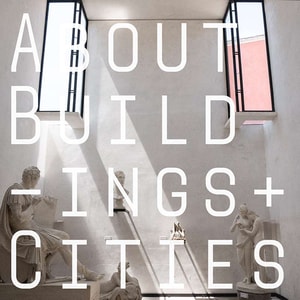 In our first episode on Carlo Scarpa, we're trying something new! We've made a video to accompany the episode that you can find on our YouTube Channel, in which you can watch Luke and George discuss the enigmatic architecture of Carlo Scarpa, accompanied by images of the buildings! Make sure you subscribe on YouTube to keep up to date.
This is an experiment, so let us know what you think! We will always put out these main episodes here on the podcast feed, and we will try to keep them accessible to those in audio only. As always, accompanying images will appear on our socials. Thanks to everyone for supporting the show and making this new model possible, do give us a review on your podcast app if you're enjoying what we do.
Edited by Matthew Lloyd Roberts.
Support the show on Patreon to receive bonus content for every show.
Please rate and review the show on your podcast store to help other people find us!
Follow us on twitter // instagram // facebook
We're on the web at aboutbuildingsandcities.org