4 years ago
22 – Chicago Tribune – 1 of 2 – World's Most Beautiful Office Building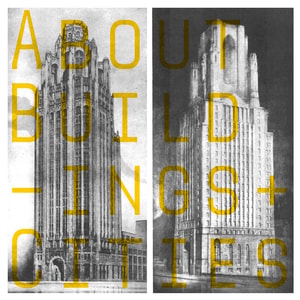 In 1922, to coincide with its 75th birthday, the Chicago Tribune set out to endow the city with 'the world's most beautiful office building'. The results of the design competition have been seen in retrospect less as 'the ultimate in civic expression' than as an expression of aesthetic and theoretical crisis within architecture. Hugely varied, bizarre, ingenious and occasionally grotesque, the entries provide a window into a discipline in transformation, as well as into the politics of a new American metropolis.
Apologies for some slight issues with the sound.
A book showing all the competition entries has been uploaded to Monoskop — if you download it you will be able to see what we're talking about… https://monoskop.org/File:Tribune_Tower_Competition_vol_1_1980.pdf
We discuss the entries by John Mead Howells & Raymond Hood (plate 1) Eliel Saarinen (13) Holabird & Roche (20) John Wynkoop (90) Ross & Sloan (84) Hornbostel & Wood (91) Daniel Burnham (44) Jarvis Hunt (118) William Drummond (134) Sjostrom & Eklund (190)
Music includes — Arthur Fields 'How Ya Gonna Keep Em Down on the Farm After They've Seen Paree?' Jockers Dance Orchestra 'The Royal Vagabond' The Columbians 'Just Like a Rainbow' Victor Dance Orchestra 'The Great One Step' …all from the Free Music Archive and first heard on the excellent Antique Phonograph Music Program
This podcast is powered by Pinecast.