2 years ago
44 — Giovanni Michelucci — Late Style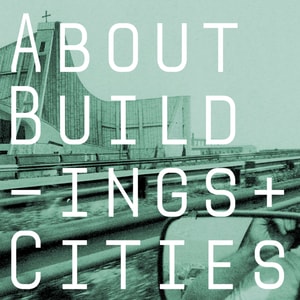 Giovanni Michelucci was born in 1891, and lived through nine-tenths of the 20th century, through all its terrifying and perplexing twists and dislocations. Throughout his career, his work manages to express an idiosyncratic and critical relationship to the spirit of the age. Over fifty at the end of the war, and sacked from his university job in the late 1950s for being too old, he would go on to produce his best and most daring work in the 60s and 70s.
We discuss Michelucci and Italy, fascism, post-war, and late style.
Apologies for the quality of Luke's audio —
On the bonus, we take a longer look at the ideological tensions within Mussolini-era architecture, Giovanni Muzio, Giuseppe Terragni, and many others.
Music —
Rossini 'Le Cenerentola' Blackway — New Life
Support the show on Patreon to receive bonus content for every show.
Please rate and review the show on your podcast store to help other people find us!
Follow us on twitter // instagram // facebook
We're on the web at aboutbuildingsandcities.org
This podcast is powered by Pinecast.