6 months ago
104 — Antoni Gaudí 5 —Güell Projects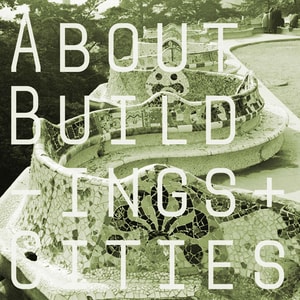 In this penultimate episode of our series on Antoni Gaudí, we dicussed projects he developed in his later career for Eusebi Güell. We talked about the Bodegas Güell, a complex of wineries and agricultural buildings in the countryside to the south of Barcelona. This project takes cyclopean masonry, a vast A-frame, gravity-defying stone pillars to create a building that calls back and forwards in time. Then we discussed the Park Güell, a consciously anglophile proposal for a garden city on the edge of Barcelona, where the housing never got built, and out of which Gaudí created a vast piece of land art, one of the most visited tourist attractions in the city. Lastly we discussed the recently renovated Chalet of Catllaràs, another curious masonry A-frame, like something out of a fairy tale with expressive dormers and spiral staircase, built as a shelter for coal miners.
Images for this episode can be found on the YouTube video version of the show: https://youtu.be/vWtYFwhvmW0
Edited by Matthew Lloyd Roberts.
Support the show on Patreon to receive bonus content for every show.
Please rate and review the show on your podcast store to help other people find us!
Follow us on twitter // instagram // facebook
We're on the web at aboutbuildingsandcities.org