2 years ago
Shoetopia! — by Stories from the Eastern West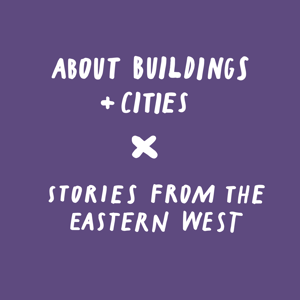 A collaboration between About Buildings + Cities and Stories from the Eastern West (@sftewpodcast) — a cool podcast telling little-known stories from Central & Eastern Europe.
We discuss Tomas Bata's modernist shoe-factory Utopia in Zlin, Moravia, his project to create an orderly (and suitably hierarchical) paradise for loyal, productive, clean-living workers, and the spread of his model all over Europe — even as far as Essex!
Thanks a lot to Wojciech and Adam for coming to interview us.
Support the show on Patreon to receive bonus content for every show.
Please rate and review the show on your podcast store to help other people find us!
Follow us on twitter // instagram // facebook
We're on the web at aboutbuildingsandcities.org
This podcast is powered by Pinecast.