2 years ago
46 — Robert Venturi's 'Complexity & Contradiction' — Valid Banalities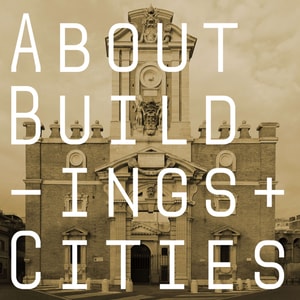 For the first AB+C of 2019 we're tackling one of the seminal texts of the 1960s, and an iconic moment in the stylistic overthrow of the postwar modernist order — Robert Venturi's 'Complexity and Contradiction in Architecture' (1966). It's a slim, lavishly illustrated volume, which seems lucid and straightforward, but upon closer reading turns out to be much more elusive. What are complexity and contradiction, where are they found, and what are architects supposed to do with them?
On the bonus we'll be discussing the early projects of Venturi and Rauch.
This episode is sponsored by The Great Courses Plus — a streaming learning service with video lectures by experts in all sorts of fields. Go to thegreatcoursesplus.com/BUILDINGS to get a month of free access to thousands of courses.
Edited by Matthew Lloyd Roberts.
Support the show on Patreon to receive bonus content for every show.
Please rate and review the show on your podcast store to help other people find us!
Follow us on twitter // instagram // facebook
We're on the web at aboutbuildingsandcities.org
This podcast is powered by Pinecast.