8 months ago
102 — Antoni Gaudí 3 — Going Gothic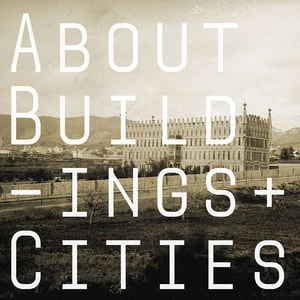 In our third episode on Antoni Gaudí we discussed some of his work that draws on traditions of Gothic, catholic and medieval architecture. Specifically we discussed his Teresian College of Barcelona, a female residential educational institution built in the rural Sant Gervasi de Cassoles, absorbed into Barcelona in the 20th century. We also discussed the bizarre Episcopal Palace at Astorga, one of Gaudí's strangest works, which we find fairly unsuccessful. We also discussed an unbuilt and sci-fi proposal for a monastery in Tangier and the Bellesguard House.
All of the images for this episode are available in the video version on YouTube: https://youtu.be/iPCrxmud9RI
Edited by Matthew Lloyd Roberts.
Support the show on Patreon to receive bonus content for every show.
Please rate and review the show on your podcast store to help other people find us!
Follow us on twitter // instagram // facebook
We're on the web at aboutbuildingsandcities.org