1 year ago
73 — Monasteries — 2/3 — The Apostolic Life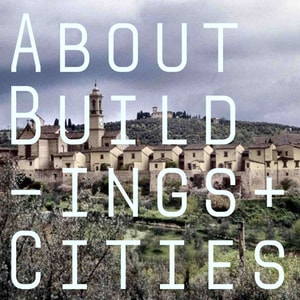 In our second episode on Monasteries we're talking about Carthusians, millenarian religiosity, the co-option of radicalism by the mainstream, baroque splendour, Slow TV, retirement bungalows and whether Jesus owned the shirt on his back. In this episode we attempt to delve into the way that monastery buildings facilitate true Monastic obedience, and the way that different typologies of monastic domesticity might reflect different priorities in their orders. We also question how the Church harnessed the radical and dangerous power of popular religiosity by co-opting some movements into the status quo, such as the Franciscan Order, whilst burning countless Cathars and Waldensians as heretics.
For more on these themes, catch our latest bonus episode on Umberto Eco's 'The Name of the Rose'. Another Patreon Bonus on Dominican heretic Tommaso Campanella's psychedelic and monkish Utopia 'The City of the Sun' will be out very soon.
You can watch the documentary we mention about a Carthusian Monastery 'Into Great Silence' on YouTube
Edited by Matthew Lloyd Roberts.
Support the show on Patreon to receive bonus content for every show.
Please rate and review the show on your podcast store to help other people find us!
Follow us on twitter // instagram // facebook
We're on the web at aboutbuildingsandcities.org
This podcast is powered by Pinecast.