1 year ago
85 — Ian Nairn — 2/3 — Nairn's London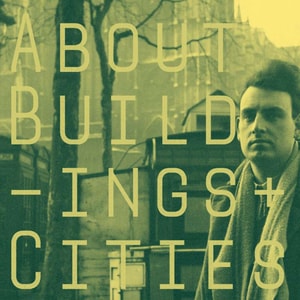 In the second episode of our series on Ian Nairn, we talked about Nairn's London, the 1966 architectural guide to the city which was the critic's magnum opus. We discussed his inimitable prose style, his deep knowledge of the buildings of London, the afterlife of the book and its un-propositional nature.
This episode includes clips from a walking tour of the West End that we took with Nairn's London in hand. The full audio tour of the West End will be published on our Patreon for subscribers!
This episode is sponsored by Blue Crow Media, purveyors of beautiful architectural maps, including maps of London tube stations and Art Deco or Brutalist architecture in London, in the tradition of Ian Nairn! Use the code aboutbuildings at checkout for 10% off! https://bluecrowmedia.com/
Edited by Matthew Lloyd Roberts.
Support the show on Patreon to receive bonus content for every show.
Please rate and review the show on your podcast store to help other people find us!
Follow us on twitter // instagram // facebook
We're on the web at aboutbuildingsandcities.org
This podcast is powered by Pinecast.