2 years ago
47 — Venturi Scott-Brown & Learning From Las Vegas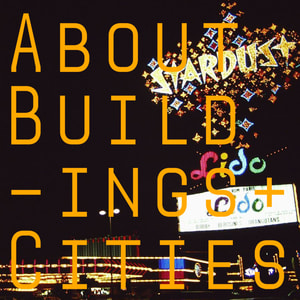 We continue our discussion of the theoretical works of Robert Venturi with this episode on 'Learning from Las Vegas — The Forgotten Symbolism of Architectural Form' — researched and written with Denise Scott-Brown and Steven Izenour, and published in 1972.
The book, which examines the architecture of the Vegas strip, is the origin of the famous 'Duck vs Decorated Shed' comparison, and contains a lot else besides, including denunciations of the cult of Space, praise for the 'ugly and ordinary,' a certain amount of ostentatiously-wielded erudition, and so on.
Music: Al Smith 'Road House' https://archive.org/details/78_road-house_al-smith-a-smith-c-carter_gbia0054635a
This episode is sponsored by The Great Courses Plus — a streaming learning service with video lectures by experts in all sorts of fields. Go to thegreatcoursesplus.com/BUILDINGS to get a month of free access to thousands of courses.
Edited by Matthew Lloyd Roberts.
Support the show on Patreon to receive bonus content for every show.
Please rate and review the show on your podcast store to help other people find us!
Follow us on twitter // instagram // facebook
We're on the web at aboutbuildingsandcities.org
This podcast is powered by Pinecast.