9 months ago
99 — Philip K. Dick's Ubik — Gnostic Paranoia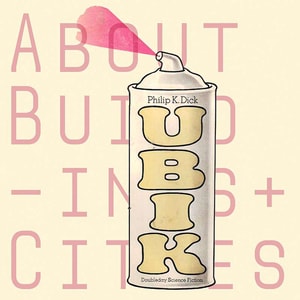 In this episode we discussed 'Ubik' (1969) by Philip K. Dick, a piece of iconic science-fiction set in a world of psychic corporate espionage and dead relatives suspended in perpetual "halflife". Throughout the novel Gnostic and Platonic philosophy exude through perpetually inventive interpretations of advertising culture, psychotic mental states and satire of domestic mod cons. We talked about Dick's fixation on material culture as it appears in his other stories 'The Man in the High Castle' (1962) and 'Pay for the Printer' (1956).
Join us for an About Buildings and Cities Social this Saturday 3rd December from 5pm–late at The Kings Arms pub in Bethnal Green London.
Edited by Matthew Lloyd Roberts.
Support the show on Patreon to receive bonus content for every show.
Please rate and review the show on your podcast store to help other people find us!
Follow us on twitter // instagram // facebook // tiktok
We're on the web at aboutbuildingsandcities.org