3 years ago
36 —  Bernard Rudofsky & 'Architecture Without Architects'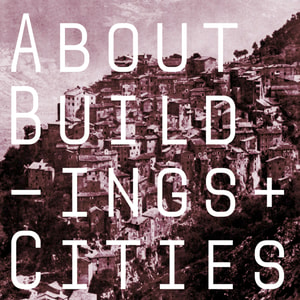 We're launching a Patreon — you can subscribe to get additional content for every episode.
Bernard Rudofsky's exhibition Architecture Without Architects at the Museum of Modern Art in New York in 1964 — and the fantastically successful book which followed it, have become an iconic polemic in support of the architectural 'vernacular'. Ever-keen to play up his own iconoclastic distance from mainstream of architectural thought, Rudofsky would later claim that the idea was, at the time he proposed it, 'simply not respectable.' In hindsight though, the exhibition actually fits very clearly within a broader 'return' to an image of architecture's pre-industrial roots among the postwar avant gardes all over the world.
Architecture Without Architects definition of vernacular architecture is (typically) idiosyncratic. It contains more or less everything outside the canon of architectural history, and free from entanglement in industrial supply chains. There are 3000-year-old rock dwellings, bamboo houses under construction. The images in the catalogue are carefully paired — the hollowed-out tufa pinnacles of Göreme in Turkey above a village of Apulian trulli — each one an ingenious conical pile of stones around a pitched circular chamber — mountains above and below. But what matters is that these houses, towns, and structures, the anonymous creations of these isolated and anonymous designers are presented, in the clarifying light of black and white photography, as a window into a world outside the prison of modernity — organic, communally unified and bizarrely and daringly creative.
We're talking about Architecture Without Architects within the context of Rudofsky's polymathic, crankish, sarcastic and wholly inimitable vision and career.
Music — Eddie Dunstedter — 'Dancing Tambourine (Pandereta)' Dick McDonough and his Orchestra — 'My Cabin of Dreams' from archive.org Athenian Mandolin Quartet — 'Cacliz March' Chris Zabriskie — 'The Dark Glow of Mountains' From the Free Music Archive
Support the show on Patreon to receive bonus content for every show.
Follow us on twitter // instagram // facebook
We're on the web at aboutbuildingsandcities.org
This podcast is powered by Pinecast.