1 year ago
72 — Monasteries — 1/3 — Cluniacs and Cistercians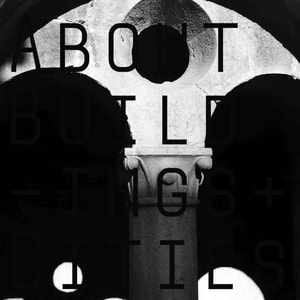 In this new 3 part series we're trying something a little bit different, we're going to try and think about the monastery from deep time up to the present day. The monastery is an almost unique architectural typology; in its continuity, the specificity of the brief and its legacy and afterlife. In this first episode we discuss the origins of the monastery, and the conflict that arises between differing visions of monastic life in 11-12th century France. What role should architecture, art, sculptural decoration, gold, marble and jewels play in the life of a monk sworn to poverty? How can the architecture and style of monasteries give voice to the ideologies of the monastic orders that live in them? We will be thinking about the afterlife of monasteries in the fervent imagination of modernism in later episodes.
Make sure you visit our pinned instagram story to see images of the amazing buildings we are discussing.
This episode is sponsored by Blue Crow Media, who publish lushly designed architectural maps of cities all over the world, from brutalist Sydney to Art Deco New York. Use the offer code aboutbuildings to get 10% off if you buy before the end of August.
Edited by Matthew Lloyd Roberts.
Support the show on Patreon to receive bonus content for every show. For this episode we will very shortly be releasing a Patreon bonus on Umberto Eco's post-modern genre mashup 'The Name of the Rose'.
Please rate and review the show on your podcast store to help other people find us!
Follow us on twitter // instagram // facebook
We're on the web at aboutbuildingsandcities.org
This podcast is powered by Pinecast.