3 years ago
25 – Palace of the Soviets – Wedding Cake Stalinism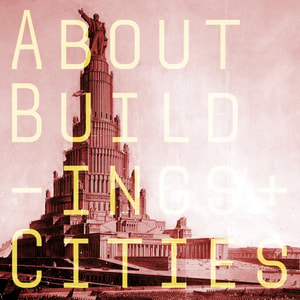 First announced in 1931, the project for the Palace of the Soviets in Moscow evolved into a staggeringly vast and bizarre proposal which stalled during WWII when only the foundations had been completed. A 400m tall neoclassical fantasy topped with a vast statue of Lenin; the Palace would probably, if completed, have still been the tallest building in the world in the year 2000. Forming a counterpart of sorts to our discussion of the Chicago Tribune — the Palace is another worldwide competition of the interwar period in which the battle over architectural style and ideology played out in the process of selection and development, as the old 1920s avant grade felt the ground shift under them and the ideology of Stalinist architecture began to solidify.
A couple of helpful listener corrections (here)[https://www.instagram.com/p/BbUxAq2FLaj/] (and here)[https://www.instagram.com/p/BbUxB0vlmnJ/]
We discussed — Joze Pleçnik Edwin Lutyens (neither in the competition)
Russian Avant-gardists — Ivan Leonidov Konstantin Melnikov Mosei Ginzburg
The League of Nations Competition entries of Le Corbusier & Hannes Meyer
Foreign modernists in Russia Ernst May
And the entries of — Le Corbusier Walter Gropius Erich Mendehlson Hans Pölzig Auguste Perret
The winners — Boris Iofan Vladimir Shchuko Hector Hamilton
Plus the later designs of — Ilya Golosov's Vladimir Shchuko and Vladimir Gelfreikh Alabian, Kochar and Mordvinov's Simbirtsev
Alexander Brodsky's Reminiscences
Anatole Kopp 'Foreign architects in the Soviet Union during the first two five-year plans' Sonia Hoisington 'Even Higher: The Evolution of the Palace of the Soviets'
Music — 'A1' from the album 'ΝΕΑ ΕΛΛΗΝΙΚΑ ΚΟΚΚΑΛΑ' by Kοκκαλα, from the Free Music Archive 'Bolshevik Leaves Home' (1918) by D. Vasilev-Buglay, Demyan Bedniy Soviet National Anthem, Stalin version
Follow us on twitter // instagram // facebook
We're on the web at aboutbuildingsandcities.org
This podcast is powered by Pinecast.