1 year ago
76 — Jane Jacobs — 2/2 — Unslumming and Gentrification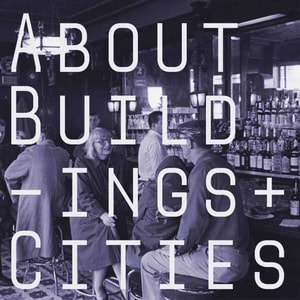 Our second episode on Jane Jacobs' canonical work, 'The Death and Life of Great American Cities'. In this second half we further discuss her vision for the ideal city, based on her experiences in Greenwich Village in the 1950s. We focus on her ideas around 'unslumming', her alternative model of gentle and community-led gentrification which offered an alternative to the mass-demolition of deprived neighbourhoods advocated by planners during this period. We talk about the ethics and politics of gentrification and Jane's blindspot for certain pernicious effects of market economics, and her proposals for economic health. We also discuss her approach to the car in the city, which will feel very familiar to anyone concerned with transportation and urbanism today. Subscribe to our Patreon for a bonus episode coming soon on Jane's campaigns against Robert Moses and the Lower Manhattan Expressway.
Our sponsor for this episode is Blue Crow Media, who produce gorgeous architectural maps of different cities, including Pyongyang, Tbilisi and New York. Use the offer code aboutbuildings for 10% off your next purchase!
Edited by Matthew Lloyd Roberts.
Support the show on Patreon to receive bonus content for every show.
Please rate and review the show on your podcast store to help other people find us!
Follow us on twitter // instagram // facebook
We're on the web at aboutbuildingsandcities.org
This podcast is powered by Pinecast.