1 year ago
75 — Jane Jacobs — 1/2 — Eyes on the Street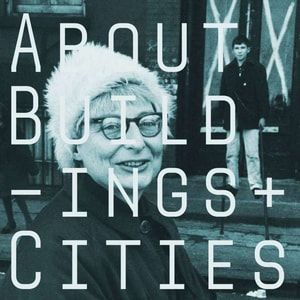 The first episode in a two-part series on Jane Jacobs, a profoundly influential writer, thinker and campaigner on issues of urbanism, whose magnum opus 'The Death and Life of Great American Cities' (1961) forms the backbone of our discussion. In it, Jacobs lays out an idealised vision of tight-knit, dense communities, inspired by her time living in Greenwich Village, Manhattan. It is a vision of an interconnected, urban way of life dominated by local small-scale agents: families, independent businesses and community ties from which emerge vitality, security and comfort in densely populated streets of tenements with wide sidewalks and endless lines of sight across the bustling public spaces.
Jacobs' work was a rejection of many sacred cows of modernist planning, espoused by architects and bureaucrats alike: questions of density, scale, urban grain, transportation and space. Jacobs felt that their efforts rarely supported the vitality and energy she found so alluring in the tenements of Greenwich Village.
Subscribe to our Patreon for a discussion of one of the infrastructure projects Jacobs campaigned against: Robert Moses and the Lower Manhattan Expressway.
Also, we just reached 1 million listens on this feed! Thank you so much for all your support, we couldn't have done it without you. Remember to tell a friend, and give the show a review if you enjoyed it.
Our sponsor for this episode is Blue Crow Media, who produce gorgeous architectural maps of different cities, including Pyongyang, Tbilisi and New York. Use the offer code aboutbuildings for 10% off your next purchase!
Edited by Matthew Lloyd Roberts.
Support the show on Patreon to receive bonus content for every show.
Please rate and review the show on your podcast store to help other people find us!
Follow us on twitter // instagram // facebook
We're on the web at aboutbuildingsandcities.org
This podcast is powered by Pinecast.