1 year ago
*Preview* — 76.5 — Robert Moses Bonus Episode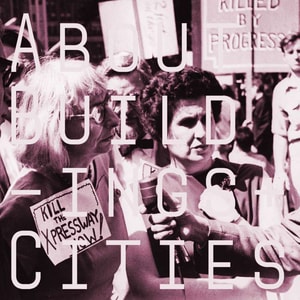 This is a preview from our latest Patreon Bonus Episode – subscribe to our Patreon for just $3 a month to listen to the whole episode! Thank you to everyone who supported the show this year, we couldn't have done it without you, and we can't wait to discuss more architectural history in 2021.
Our final episode for 2020 is here and our last episode on Jane Jacobs. We're discussing Robert Moses, the megalomaniacal titan of New York planning who wielded enormous political power and bent the metropolis to his will, orchestrating a symphony of demolitions, highways, expressways and grands projets which changed the face of the city forever.
'You can draw any kind of picture you want on a clean slate and indulge your every whim in the wilderness in laying out a New Delhi, Canberra, or Brasilia, but when you operate in an overbuilt metropolis, you have to hack your way with a meat ax.'
He was also a spiteful bully, a racist, an egomaniac and a very difficult man, yet he maintained his authority and his power for almost 3 decades before a precipitous fall in the 1960s, when public and political opinion turned against him for good. He embodied everything that Jane Jacobs despised about urban planning, but his life and work have much to tell us about the mid-century city.
Edited by Matthew Lloyd Roberts.
Please rate and review the show on your podcast store to help other people find us!
Follow us on twitter // instagram // facebook
We're on the web at aboutbuildingsandcities.org
This podcast is powered by Pinecast.