1 year ago
69 — Zaha Hadid — 4/4 — The Parametric Years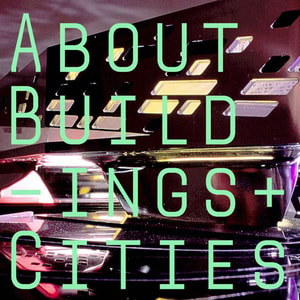 In this final episode on Zaha Hadid we discuss a small fraction of the huge number of projects that ZHA produced from the early noughties up to Zaha's untimely death in 2016. We attempt to reflect on Zaha's legacy as a designer, try to understand what concepts defined her design process, from Parametricism to pure sculptural form. There are so many projects from this period that we could have talked about, so we focus on discussing the most
Projects discussed: Maxxi Museum in Rome, Ordrupgaard Museum Extension in Denmark, Phaeno Science Centre in Wolfsburg, the Kartal Masterplan proposed for Istanbul, Bergisel Ski Jump and the Nordpark railway stations in Innbruck, the London Aquatic Centre built for the 2012 Olympics, the Library at the University of Economics in Vienna, Dongdaemun Design Plaza in Seoul, the SOHO projects in Beijing and the King Abdullah Petroleum Studies and Research Center in Saudi Arabia.
Pictures of all these projects will be on our pinned instagram story titled 'Zaha 4'.
The site recording at the London Aquatics Centre will be published in full on our Patreon, which you can access for just $3 a month.
Edited by Matthew Lloyd Roberts.
Please rate and review the show on your podcast store to help other people find us!
Follow us on twitter // instagram // facebook
We're on the web at aboutbuildingsandcities.org
This podcast is powered by Pinecast.