5 months ago
105 — Antoni Gaudí 6 — Colonia Güell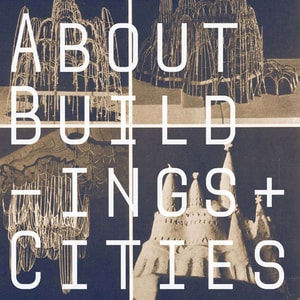 In this episode of our ongoing series on Antoni Gaudí we discussed the unsolved mystery of the Colonia Güell Church. Perhaps the most enigmatic of Gaudí's projects, and the apotheosis of his method and principles, wholly unrestrained. Only the crypt of this vast proposed church was actually built, in a language of burnt bricks, reclaimed stones and baffling geometries. All that survives to us of his plans are photographs of vast models of string, canvas and lead weights used to model the catenary arch structure of the building, along with a few blurry photographs of the drawings. Everything else was lost when Gaudí's studio was burnt.
The final episode in this series, on the Sagrada Familia, will be out soon. Make sure you subscribe to the channel so you don't miss it!
Images for this episode are available on YouTube: https://youtu.be/_gIFS6d3uCo
Edited by Matthew Lloyd Roberts.
Support the show on Patreon to receive bonus content for every show.
Please rate and review the show on your podcast store to help other people find us!
Follow us on twitter // instagram // facebook
We're on the web at aboutbuildingsandcities.org