1 year ago
77 — WG Sebald's 'Austerlitz' — 1/2 — In the Nocturama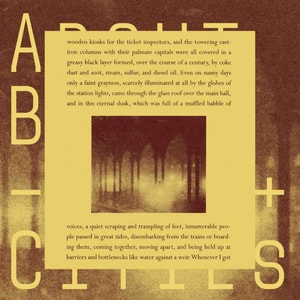 In our first episode of 2021 we discussed 'Austerlitz', the final novel by W.G. Sebald. It's the story, at the most basic level, of an architectural historian, Jacques Austerlitz, who in middle age begins to rediscover his own submerged history. It's a novel driven by architectural spaces, which are mysterious containers of both individual and collective memory and history. Austeritz's own memories of his childhood escape from Nazi-occupied Prague, his lost parents, and the bloody history of Europe itself are gradually revealed in the images and landscapes that he encounters.
Edited by Matthew Lloyd Roberts.
Support the show on Patreon to receive bonus content for every show.
Our sponsor for this episode is Blue Crow Media, who produce gorgeous architectural maps of different cities, including Pyongyang, Tbilisi and New York. Use the offer code aboutbuildings for 10% off your next purchase.
Please rate and review the show on your podcast store to help other people find us!
Follow us on twitter // instagram // facebook
We're on the web at aboutbuildingsandcities.org
This podcast is powered by Pinecast.