2 years ago
48 — OMA 1989 — Going Big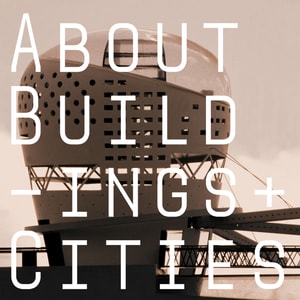 Rem Koolhaas and the firm he founded with three partners in 1975 — Office of Metropolitan Architects, OMA — are fascinating, critical and provocative presence within the architectural culture of the 1970s and 1980s, riding the wave of the crisis of modernist collapse while positioning themselves outside or against all of the main tendencies in the post-modern.
In this episode we're focussing on a particular, transitional moment, in which the early 'paper' projects start to be replaced by real buildings and large scale competition entries, culminating in three fascinating competition entries from 1989 — the Zeebrugge Sea Terminal, Zentrum für Kunst und Medientechnologie (ZKM) and Très Grand Bibliothèque (TBG).
Lee Rosevere 'Baldachin' from the album 'Music for Podcasts 3' on the Free Music Archive
Edited by Matthew Lloyd Roberts.
Support the show on Patreon to receive bonus content for every show.
Please rate and review the show on your podcast store to help other people find us!
Follow us on twitter // instagram // facebook
We're on the web at aboutbuildingsandcities.org
This podcast is powered by Pinecast.