4 years ago
17 – Michelangelo – 3 of 3 – St Peters, Last Judgement, and Late Style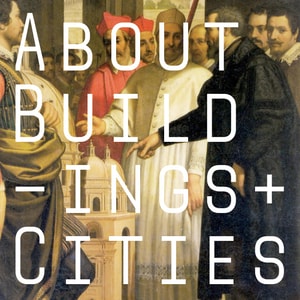 Michelangelo's incredibly long career meant that he was old for a very long time, and the idea of death, and of what comes afterwards, hang over many of the projects he worked on late in life. We discuss his pivotal role in the design of St Peter's in Rome, the sombre and terrible 'Last Judgement' in the Sistene Chapel, and a series of fragmentary late drawings, designs and sculptures which seem to be pointing to the future and the past at the same time.
It's been about four hours of solid Michelangelo now, and it's time to send him (and the other cast of characters) into the tender arms of our Lord & Saviour. It'll be back to late Capitalism next time.
Please let us know what you think – tweet us @about_buildings or email [email protected] – you can also find links to subscribe to the podcast, and all our social media profiles at our website – aboutbuildingsandcities.org
Music – Gervaise 'Bransles de Bourgogne' from Gothic and Renaissance Dances at https://archive.org/details/GOTHICANDRENAISSANCEDANCES Vocal Ansambl Gordela 'Zinzkaro' Lee Rosevere 'Dream Colours' from the album Time-Lapse Volume 4 Sleep Music at the Free Music Archive at freemusicarchive.org/music/Lee_Rosevere Ago 'Trying Over' (1982)
This podcast is powered by Pinecast.