2 years ago
58 — The Reactionaries — 3/3 — The Empire Strikes Back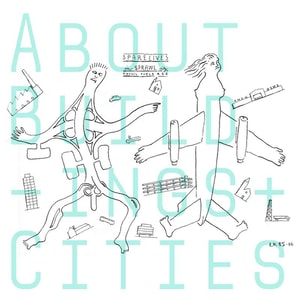 In our final episode on Reactionaries, we explore the politics and theory that underpinned the reactionary rejection of Modernism in the 70s and 80s. We discuss Prince Charles' architectural interventions and the theories of our future king's favourite architect, Leon Krier (and Krier's problematic fave, Albert Speer). We also dive into the hotbed of Trad theorising, Peterhouse College Cambridge, and its two favourite sons, architectural historian David Watkin and philosopher Roger Scruton. We explore the framing of traditionalist theory against modernist hegemony, and ask if the architectural consensus of the 21st century is a bit more Trad than some advocates would admit.
We also dip our toes into the culture war, and ask questions about the political connotations of architectural style in the age of social media. Is an obsession with style actually holding us back from confronting the real social, economic and political problems that ail the city? Ultimately, we lament the destruction of good architecture of any style, with a poignant reflection on the proposed fate of the Aton Estate in Roehampton
Edited by Matthew Lloyd Roberts.
Support the show on Patreon to receive bonus content for every show.
Please rate and review the show on your podcast store to help other people find us!
Follow us on twitter // instagram // facebook
We're on the web at aboutbuildingsandcities.org
This podcast is powered by Pinecast.