2 years ago
53 — Katsuhiro Otomo's Akira — 1/3 — Radio School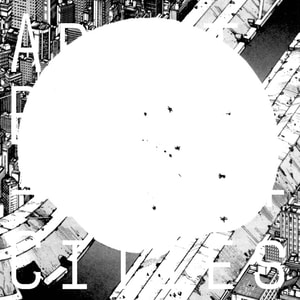 Katsuhiro Otomo's vast magnum opus 'Akira' (1982-90) is one of the landmarks of late 20th century science fiction — a story of psychic battles, youth counterculture and technology run out of control — all set in Neo-Tokyo, a vast megastructure in the Tokyo bay.
If you've only ever heard of one manga, it's probably this one. We've been reading the definitive black and white version — worth getting hold of if you can.
Actually we didn't even get to start talking about the book proper because we went on about context too long. We talked a bit about the earlier works 'Fireball' and 'Domu', the documentary 'God Speed You Black Emperor', manga as a genre, and a load of other stuff.
The bonus will look at the early work in more detail.
This episode is sponsored by the Article Trade Program and The Great Courses Plus
Edited by Matthew Lloyd Roberts.
Support the show on Patreon to receive bonus content for every show.
Please rate and review the show on your podcast store to help other people find us!
Follow us on twitter // instagram // facebook
We're on the web at aboutbuildingsandcities.org
This podcast is powered by Pinecast.