2 years ago
59 — Reyner Banham — 1/2 — Science for Kicks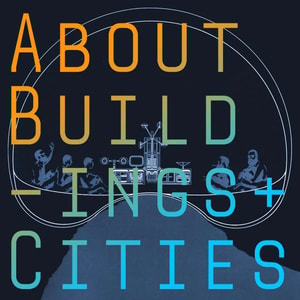 As requested by the listeners, part one of a two parter on Reyner Banham!
Banham was an architectural critic, historian, scenester and prophet of the future, with a flair for iconoclastic and pugilistic writing. In this first episode we discuss his background in Norwich and his studies at the Courtauld Institute under Nikolaus Pevsner, where he wrote his PhD on the history of the modern movement. We then consider his involvement with 'The Independent Group' at the Institute of Contemporary Art, his support for the 'New Brutalism' of Alison and Peter Smithson, and his role in British architectural culture.
Central to the development of Banham's project was his obsession with technology and his growing fascination with the potentials of American consumerism and the ways it might change architecture. We conclude with his ecstatic vision of the mechanical pudenda of technological architecture, in his first visits to America and his plastic bag homes.
Here are the key Banham texts we discussed in this episode:
PhD thesis (later to be published as Theory and Design in the First Machine Age)
'School at Hunstanton, Norfolk' Architectural Review, September 1954
'The Machine Aesthetic' Architectural Review, April 1955
'Vehicles of Desire' Art, September 1955
'The New Brutalism' Architectural Review, December 1955
Theory and Design in the First Machine Age, 1960
'The History of the Immediate Future' RIBA Journal, May 1961
'What Architecture of Technology?' Architectural Review, February 1962
'A Clip-On Architecture' Design Quarterly 63, 1965
'A Home is Not a House' Art in America, Vol. 2 1965
Edited by Matthew Lloyd Roberts.
Support the show on Patreon to receive bonus content for every show.
Please rate and review the show on your podcast store to help other people find us!
Follow us on twitter // instagram // facebook
We're on the web at aboutbuildingsandcities.org
This podcast is powered by Pinecast.