1 year ago
86 — Ian Nairn — 3/3 — Nairn on TV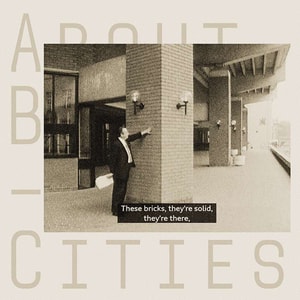 In the final episode in our series on Ian Nairn, we discussed the 1967 book 'Britain's Changing Towns' and the BBC television work that has granted Nairn a viral afterlife on YouTube.
Here's the Nairn clip from the outro: https://www.youtube.com/watch?v=4K-53widcdY You can find all the Nairn tv shows we discussed in the episode by simply searching 'Ian Nairn' on Youtube, and we'll be posting some Nairn clips on the socials over the next couple of weeks.
Bonus episode for patreon subscribers on Gordon Cullen and Townscapes will be out this week!
This episode is sponsored by Blue Crow Media, purveyors of beautiful architectural maps, including maps of London tube stations and Art Deco or Brutalist architecture in London, in the tradition of Ian Nairn! Use the code aboutbuildings at checkout for 10% off! https://bluecrowmedia.com/
Edited by Matthew Lloyd Roberts.
Support the show on Patreon to receive bonus content for every show.
Please rate and review the show on your podcast store to help other people find us!
Follow us on twitter // instagram // facebook
We're on the web at aboutbuildingsandcities.org
This podcast is powered by Pinecast.