4 years ago
20 – William Gibson's 'Neuromancer' – 1 of 2 – Foam Mattress, No Sheets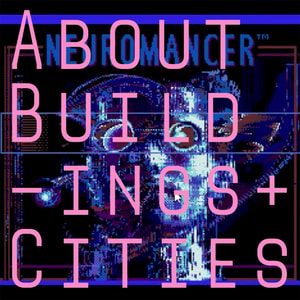 We're back in dystopia, soaking up the glamour, danger and decadence of the cyberpunk city. We're reading William Gibson's seminal science fiction novel Neuromancer (1984), which combines the pace of a thriller with a vivid and almost archaeological view of the technological and material fabric of the near future city – glue, chipboard, broken TVs, epoxy resin, dirty water, and a strange profusion of foam mattresses. Gibson has spoken about the city as a 'compost heap' – and we're sifting through it alongside Case, Molly, Armitage, the AI Wintermute, and the rest of the misfit expedition – and considering Noir, technology, desire, fear of the suburbs, and the vast consensual hallucination you're plugged into right now.
Some topics – – Chiba – Kowloon walled city – White flight – Noir – Paris review – William Gibson, The Art of Fiction No. 211
Music from Chris Zabriskie 'Cylinder Seven' from the album 'Cylinders' And from Three Chain Links 'Demons', 'The Chase', 'Phantoms', 'Magic Hour' all from the album 'Phantoms' both from the Free Music Archive
Outro music is from the Neuromancer computer game (1988)
This podcast is powered by Pinecast.